News
TNO licenses Dark Web Monitor to CyberDevOps
November 2019 – The Netherlands Organisation for Applied Scientific Research (TNO) and the Netherlands- and Singapore-based company CyberDevOps (CDO) have agreed to license Dark Web Monitor as a service. TNO and CDO share an ambition to make cyberspace and our digital lives safer and more secure. According to the terms of the license agreement, CDO will deliver the Dark Web Monitor service to an exclusive range of law enforcement agencies, security organisations and companies.
Editorial, 1 January 2021: CyberDevOps activities rebranded to CFLW Cyber Development.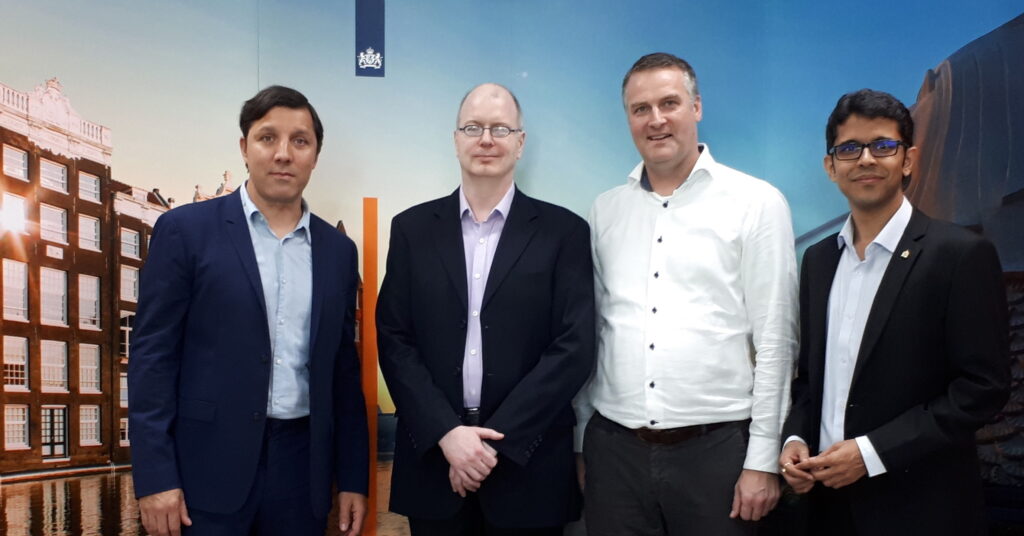 Insights and operational perspectives
Dark Web Monitor, originally developed by TNO, is a key solution for evidence-based Dark Web research and investigation. As of November 2019, about 150,000 Dark Web domains have been discovered, of which almost 10,000 services are active and offer illegal goods or services. This unique repository enables threat analytics and real-time insights, and presents operational perspectives to improve attribution in the investigations of Dark Web crimes. In collaboration with international law enforcement agencies, TNO and CDO are working towards a unique approach for large-scale, affordable access to Dark Web Monitor for cybercrime and Dark Web units within police forces.
Countering threats
TNO's Director National Security, Mr. Krishna Taneja, states: "Technology is rapidly changing our world, and criminals quickly recognize new opportunities like the Dark Web. This creates new threats. Innovations are required to counter these threats. Dark Web Monitor is a good example of such an innovation that finds its origin in the innovation program of the Ministry of Justice and Security. This solution is driven by a broad range of requirements from our stakeholders, including law enforcement, several banks, and security organisations. This partnership with CDO enables the translation of Dark Web Monitor into an operational and well-maintained solution that is available to our stakeholders as an affordable service."
Future proof
In addition, CDO's Director and co-founder, Mr. Herre Roelevink states: "CDO is a cybersecurity solution provider focused on law enforcement and security applications and tools. We have specialized development and operations capacity to translate proof of concepts into minimum viable products and beyond. We are excited to support Dark Web Monitor and to develop new features together with TNO and our end-users. This license agreement makes it possible. Dark Web Monitor will be an indispensable tool for law enforcement and security professionals who need to research and investigate Dark Web crimes."
See also: