Publication
Combatting Cyber-enabled Financial Crimes in the era of Virtual Asset and Darknet Service Providers
Discussed during INTERPOL Virtual Discussion Room on 2 July 2020 and officially launched during the INTERPOL Working Group on Dark Web and Virtual Assets on 14 December 2020, our research into security measures against financial crimes supported by virtual assets and darknet service providers.
[DOWNLOAD PAPER – Registration Required]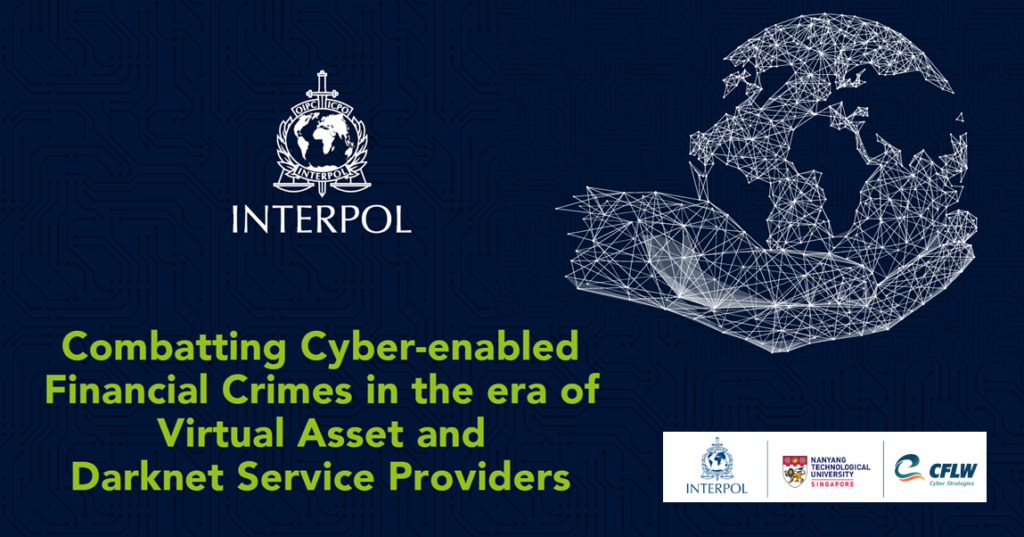 Joint Research by INTERPOL, NTU and CFLW on this Assessment Report
This report analyses the cyber-enabled component of financial crimes, with a specific focus on darknet and cryptocurrencies. In particular, innovative payment solutions and anonymity enhanced cryptocurrencies (AEC) are being exploited by new white-collar criminals to build a service-based dark industry within a virtual underground economy (dark web). Intrinsic properties of cryptocurrencies, namely the (pseudo-) anonymity and non-traceability, do not comply with the baseline anti-money laundering and anti-illegal flow controls such as transparency of value transfer. This paper identifies various worrying trends driven by the
cyber-enabled component. These trends have been mapped out with the currently leading security measures that can serve as input for the risk-based approach of the various stakeholders to combat innovative financial crimes.
Challenges and Recommendations
The leading approaches within the international law enforcement community are assessed to evaluate how they improve attribution in cybercrime, help de-anonymize AEC payments and help prevent money laundering and terrorist financing. As a result, challenges and recommendations are identified for law enforcement in the area of cyber-enabled financial crime.