News
CyberDevOps activities rebranded to CFLW Cyber Development
1 January 2021 – In our efforts to simplify our corporate structures, CyberDevOps Pte Ltd directors have decided to rebrand all of its activities to CFLW Cyber Development. As a result of this decision, synergy advantages are foreseen with the CFLW cybersecurity propositions together with an integrated and efficient solutions approach for our customers.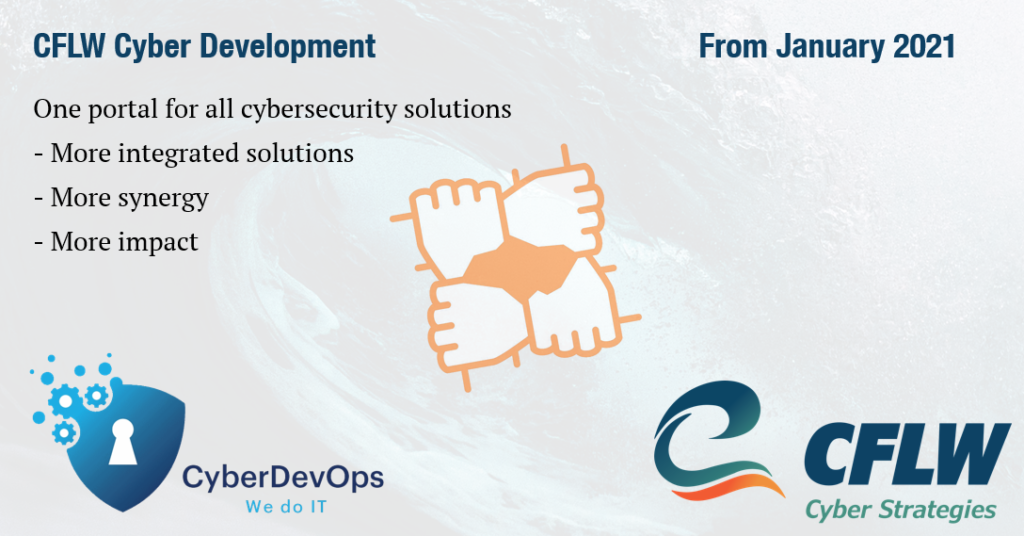 Background
December 2018, CyberDevOps was incorporated in Singapore by Herre Roelevink and has been instrumental in developing the cybersecurity footprint for the software development services of Manifera Pte Ltd. In June 2019, the board of directors was expanded with Dr. Mark van Staalduinen to strengthen its cybersecurity proposition.
January 2020, CFLW started its operations from the Netherlands. Based on several consultations with our partners, it became apparent to simplify our corporate structure and to leverage synergies with the CFLW propositions. First, the software development activities are supportive to CFLW's human capital proposition. Second, our Development and Operations (DevOps) team supports development and enhancing of the technical solutions to combat abuse of Dark Web and Virtual Assets, including Dark Web Monitor.
CyberDevOps Pte Ltd strategic partner for CFLW Cyber Strategies
From January 2021, CyberDevOps branding and development activities are actively transferred to CFLW Cyber Development. CyberDevOps Pte Ltd will proceed as a strategic partner for CFLW Cyber Strategies in Singapore being a joint venture by Manifera Pte Ltd and CFLW Cyber Strategies BV.