News
CFLW and Dark Intel sign Memorandum of Understanding to enhance Capacity Building in Cybercrime and Dark Web Investigations
7 June 2022, San Francisco – Netherlands-based CFLW Cyber Strategies BV (CFLW) and United States-based Dark Intel have collaborated since 2019 on behalf of INTERPOL Innovation Centre to fight cyber-enabled crime by specifically focusing on the abuse of anonymization and encryption technologies such as Dark Web and virtual assets. Both companies have since grown their operations and gained stronger positions within their respective areas of expertise. To take their partnership to the next level, they have signed a Memorandum of Understanding (MOU) for Dark Intel to utilize CFLW's Dark Web Monitor in developing new training materials to increase investigative capacity among security professionals. Dark Web Monitor is an open-source intelligence service for security professionals within law enforcement and cybersecurity agencies in the field of cyber-enabled crime.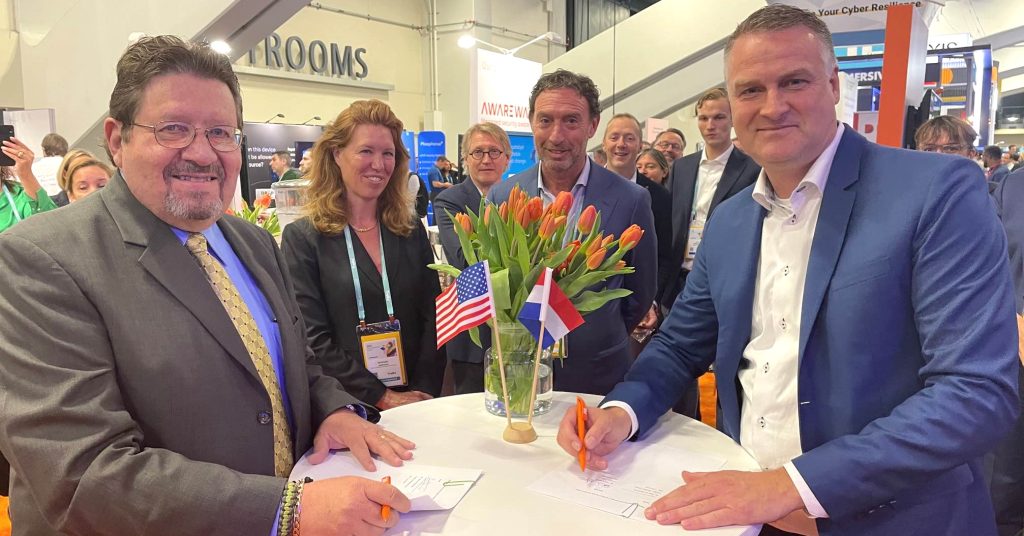 Todd G. Shipley, CFE, CFCE, President of Dark Intel says, "Partnering with CFLW provides us the opportunity to expand the resources we can provide to our training partners. CFLW has built an amazing framework of tools that will change how Dark Web investigations are conducted." Dark Intel provides training globally in the areas of technology investigations and the Darknet. The company is built on Todd's extensive track record as an American Cyber Security expert as well as President of the High Technology Crime Investigation Association (HTCIA).
Under the terms of this MOU, CFLW will grant Dark Intel access to training accounts for the purpose of capacity building, with reference to CFLW for results achieved.
Dr Mark van Staalduinen, Managing Director of CFLW says, "High-tech crimes require high-tech means to investigate them. Our partnership brings advanced technology closer to law enforcement agencies, providing them with instructional and investigative tools. In order to create a safer cyberspace, we require the cooperation of sophisticated and resourceful investigators from around the world. For CFLW, this partnership is a unique and invaluable opportunity to make inroads into the US market."
About Dark Intel
Dark Intel provides training and resources for the investigation of the dark web. Our training and resources focus on providing investigators with the background and skills required to support both law enforcement and corporate investigations. Dark Intel can be contacted at www.darkintel.info.
Personal Biography of its founder
Name: Todd G. Shipley, CFE, CFCE
Author, Speaker, Cyber Explorer
Todd is an American Cyber Security expert and President of the High Technology Crime Investigation Association (HTCIA). He is a former Cyber Crimes Senior Detective Sergeant and a U.S.A.F combat veteran. He currently speaks and trains globally regarding technology investigations and the Darknet. He is President of Dark Intel, a company that researches and documents the Darknet.