Project
Dark Web Monitor pilot in Bavaria extended with GraphSense
22 June 2022, Munich – Bavaria's Minister of Justice Georg Eisenreich, together with Rogér Pellemans, Director National Security of the Netherlands organisation for applied scientific research TNO, and Prof. Dr. Stefan Thurner, President of the Complexity Science Hub Vienna (CSH), signed a memorandum of understanding in the Munich Palace of Justice. The aim is to further equip itself for investigations on the Internet with CSH as a new partner in the pilot contributing with of blockchain analysis.
Justice Minister Eisenreich said: "Criminals are acting transnationally and are increasingly shifting their trade in prohibited goods such as stolen data, drugs, weapons or child pornography to the digital black market. The Internet is not a legal vacuum. We rely on international cooperation and technical innovation."
For two years, Bavaria's special prosecutors have been supporting TNO and CFLW Cyber Strategies in the development of Dark Web Monitor – a kind of search engine for the Darknet. Now blockchain experts from Vienna are also getting involved in the joint project. Eisenreich: "This should enable our investigators from the Central Office on Cybercrime Bavaria (ZCB) to follow Bitcoin and other cryptocurrencies more quickly in the future in order to convict the perpetrators. This can lead to important new investigative approaches to combat child pornography on the darknet. Valuable insights could also be gained in the prosecution of illegal cybertrading platforms at an early stage of the investigation. With the blockchain analysis tool GraphSense, we want to bring more light into the darknet."
What is Dark Web Monitor?
Dark Web Monitor is an innovative technology to help investigators obtain a more accurate picture of content that can be found on the Darknet and the cross-connections that exist there. On July 27, 2020, the cooperation agree-ment with TNO was signed – the research institute in the Netherlands is the equivalent of Fraunhofer in Germany. Eisenreich said: "The tool has already proven to be extremely valuable. More than 1.2 million darknet domains have already been determined with the help of Dark Web Monitor. This gives us a better picture of encrypted networks, such as the Tor net. The findings have al-ready been successfully used in various investigative proceedings. These in-clude, for example, cases of counterfeit vaccination or child pornography. "
What is GraphSense?
GraphSense is an open-source analysis tool that can be used to track and ana-lyze payment flows in various cryptocurrency systems. Cryptocurrencies play a decisive role in ZCB investigations in a wide variety of cases, especially in the laundering of criminal proceeds. Eisenreich said: "Data that can be viewed by everyone on the public blockchains offers valuable investigative approaches. With GraphSense, the specialists at the ZCB can quickly identify these investi-gative approaches and thus better convict perpetrators."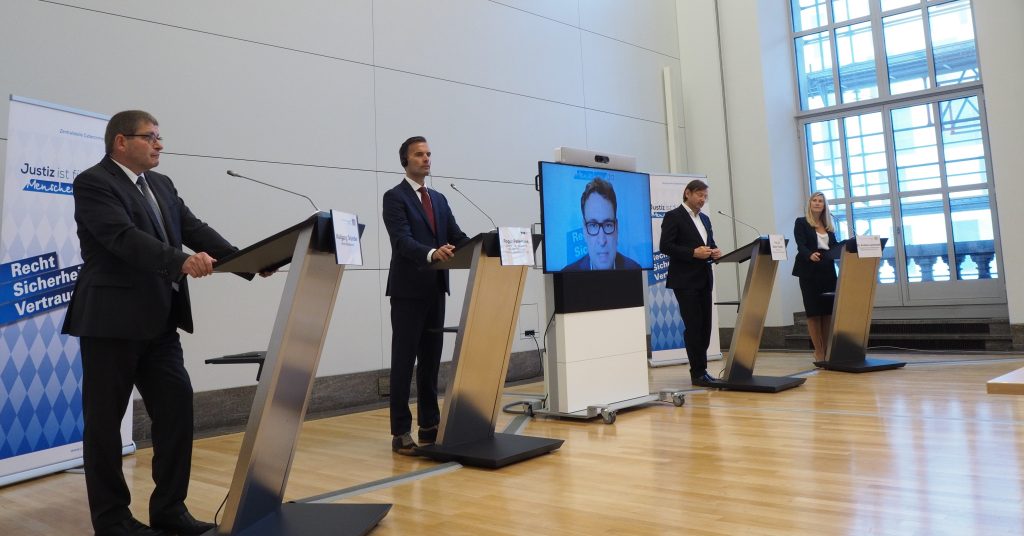 Prof. Dr. Stefan Thurner explains: "Cryptocurrencies are complex systems in which different actors transfer values pseudo-anonymously and with different intentions –sometimes in an illegal way, for example in connection with finan-cial fraud or child abuse. In order to understand complicated processes in cryp-tocurrency transaction networks and effectively track illegal transactions, we need expert investigators: people who are able to analyze and interpret these networks with appropriate tools. We are pleased to be able to facilitate such collaboration with the ZCB, with the overarching goal of curbing criminal activity and ultimately making cryptocurrencies safer for legitimate use."
Rogér Pellemans said: "Cybercrime and other forms of serious crime have a cross-border effect due to the use of digital high-tech capabilities. The fight against this therefore requires international cooperation and new technologies. The strength of TNO lies in recognizing such challenges at an early stage and developing technological concepts in order to meet specific operational requirements. Dark Web Monitor is one such solution, initiated by TNO and implemented together with our partner CFLW Cyber Strategies into a ready-to-use technology for law enforcement agencies. The pilot results of recent years illustrate the intended impact of our research activities. At the same time, the use of technology by criminals is developing rapidly and requires continuous innovation by investigators to keep the fight against cybercrime on an even keel. That is why this intensive and expanded coopera-tion is so important."
Justice Minister Eisenreich concluded: "The Dark Web Monitor is an important building block in the fight against cybercrime. With GraphSense, our special prosecutors have another tool at their fingertips that can be developed precisely to their needs as part of the cooperation. The close cooperation with the renowned research institutions TNO and CSH ensures that we can react to novel crime phenomena with innovative technologies."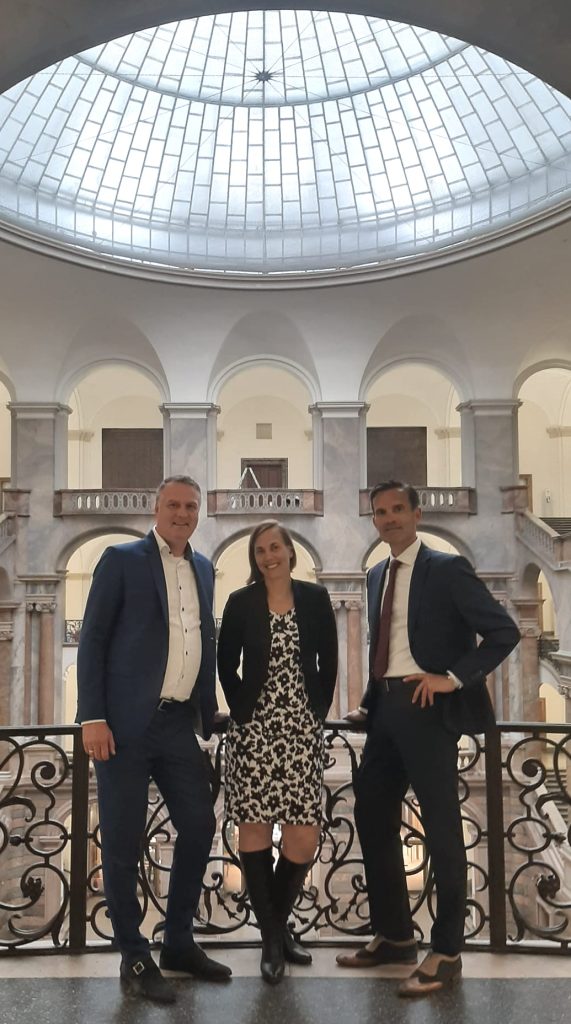 Background: Bavaria's cybercrime specialists
The State of Bavaria is taking decisive action against cybercrime:
In 2015, the Central Office Cybercrime Bavaria (ZCB) was founded at the Bamberg Public Prosecutor's Office.
With the ZCB, the Bavarian judiciary is well positioned – 18 public prosecutors and four IT specialists form one of the largest and most experienced special public prosecutor's offices in Germany.
Their work is very successful: in 2021 alone, the ZCB initiated almost 14,000 investigations.
On 1 October 2020, the ZCB founded the "Centre for Combating Child Pornography and Sexual Abuse of Children on the Internet – ZKI for short". The eight-member team of special prosecutors in Bamberg focuses on operators and users of darknet forums on the net. Each of the 22 public prosecutor's offices in the Free State also has a contact person for cybercrime, who coordinates the investigations onsite together with other special prosecutors. These personnel can forward particularly complex and technically difficult cases to the ZCB and the ZKI.
Media Attention for the signing ceremony of the Memorandum of Understanding
Site update